Your IR35 status assessment
At the end of this assessment you will:
Get your free IR35 status
Then sign in to your free account to:
Save this assessment and view a summary of your status
Store this and all of your assessments securely in your dashboard
Get your free IR35 status
Assess quickly
Get your free IR35 status in just 15 minutes.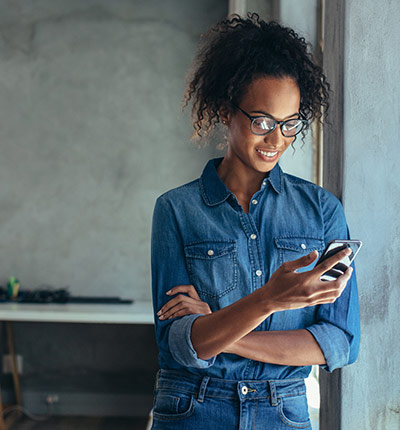 Free IR35 status
We won't hide your status behind a paywall.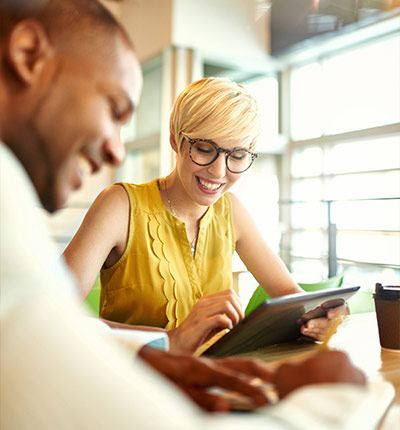 Secure user data
We are committed to your privacy and will never share your information.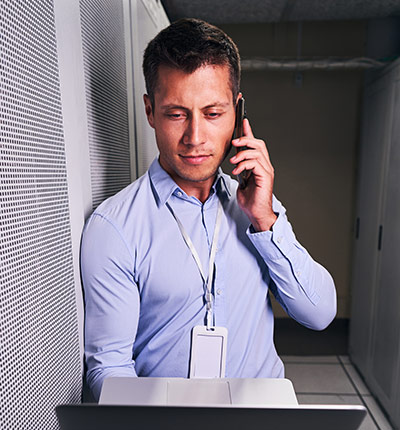 No sign up needed
Barrier-free IR35 compliance, no need to create an account.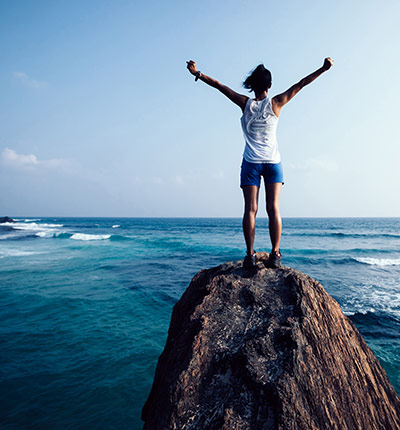 No purchase necessary
Frictionless IR35 compliance, get your free IR35 status in 15 minutes.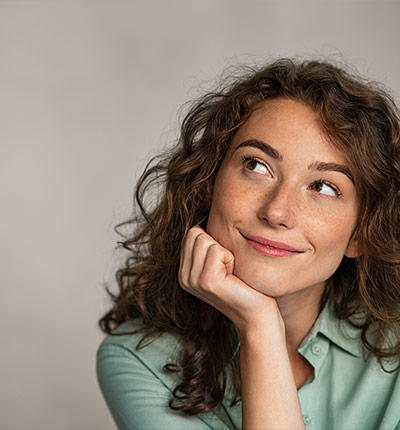 What is IR35 Shield?
IR35 Shield is the cloud-driven, industry standard, insurable IR35 compliance solution which delivers fast, fair and robust assessments. Efficiently manage your IR35 compliance. View all of your assessments and determinations from the easy-to-use dashboard and get access to IR35 services and exclusive members-only content.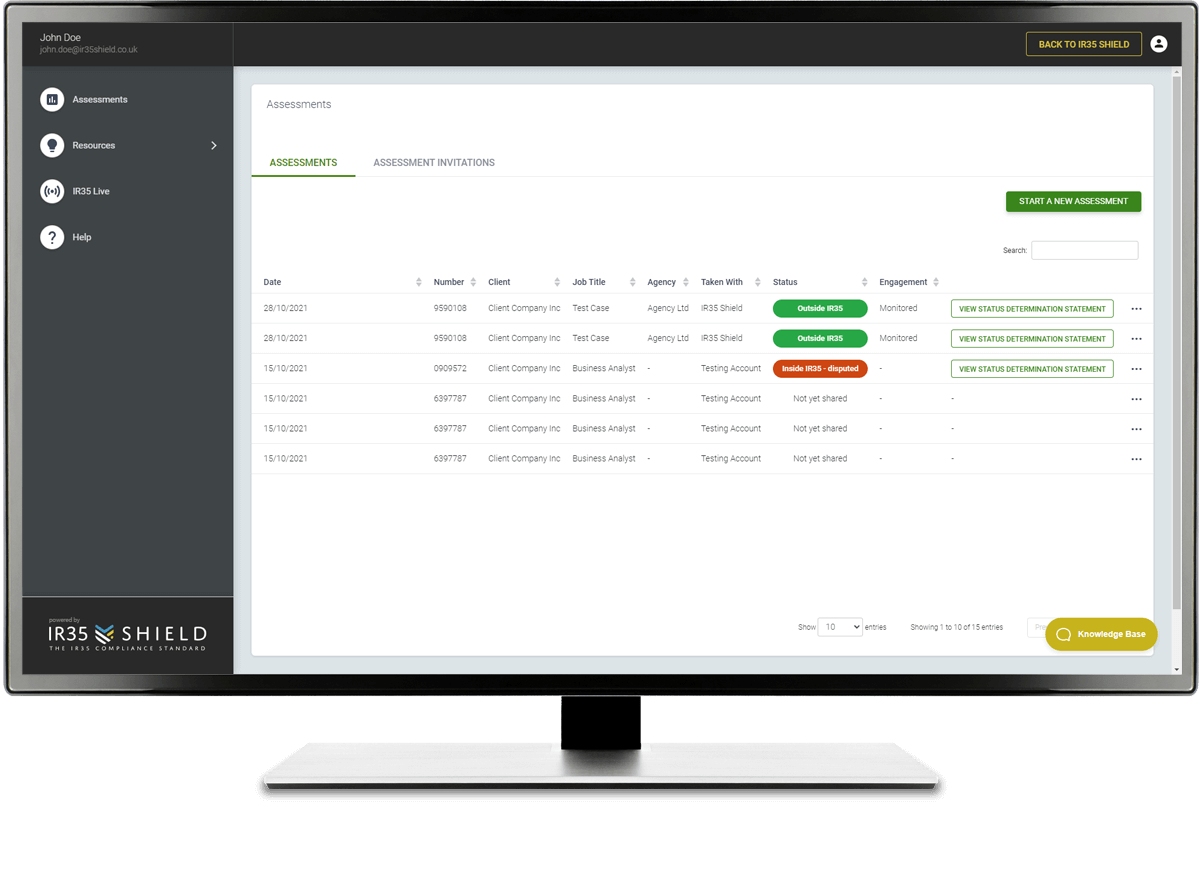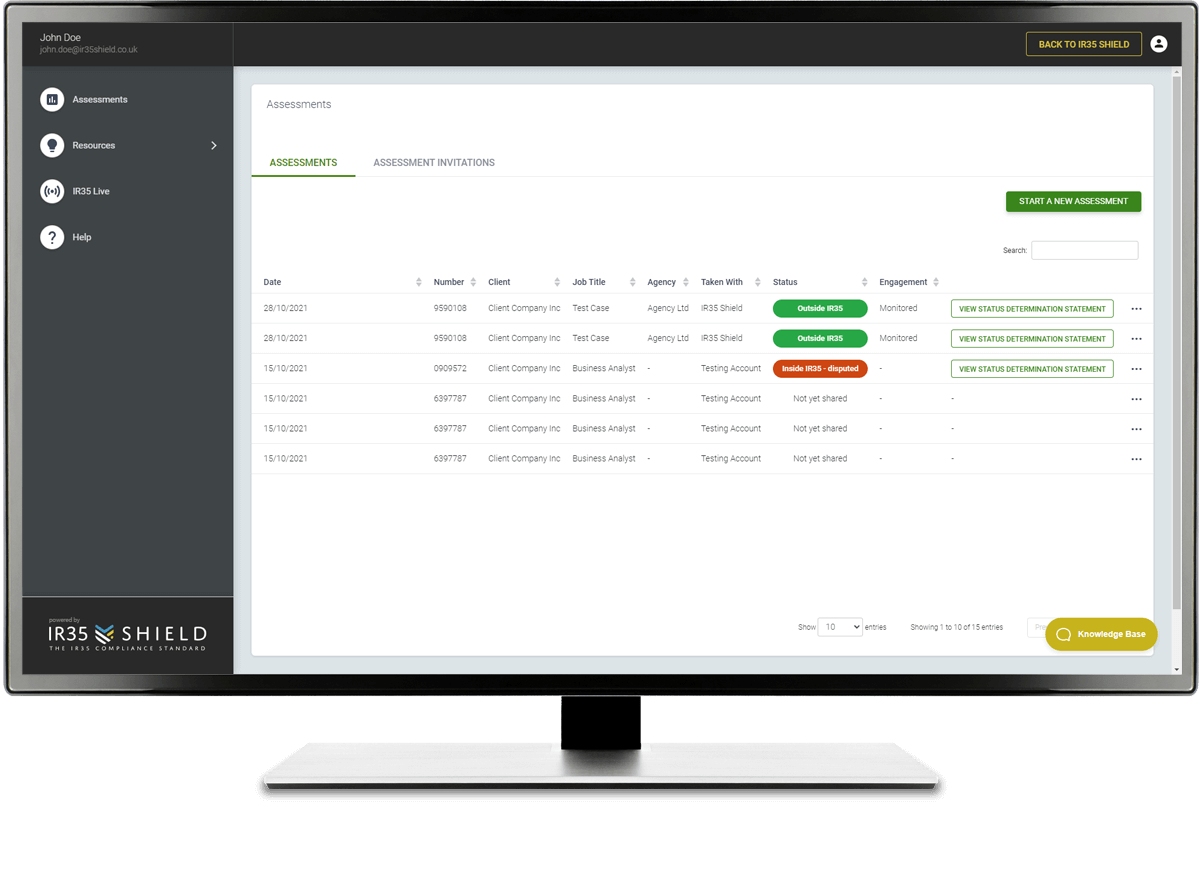 Trusted by over 100,000 contractors
Stay compliant with full confidence
IR35 Shield is powered by our expert assessment technology, built in 2009 and expertly refined along-side ever-changing UK IR35 case law. Our assessments deliver the same status as the judges rulings on all IR35 cases, giving you ultimate peace of mind.
Get your free IR35 status