When HMRC challenge your compliance, our expert team will take care of it
An IR35 or off-payroll investigation by HMRC can be costly and damaging to the reputation of your business. Get protected by our specialist defence team and £200k defence costs cover.
Currently being investigated? Let our experts defend your business
Worry-free protection for your business and your team
HMRC can open a compliance check at any time. Whilst you may think you are complying with the IR35 rules, HMRC investigations are still stressful, time-consuming and expensive to handle.
Don't let it escalate to a tax tribunal. Shut it down early with our Tax Investigation Service.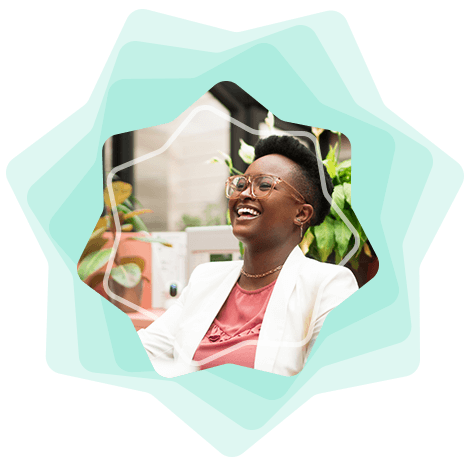 Are you ready for an IR35 compliance check by HMRC?
Specialist defence team
Have the comfort of being defended by a specialist team of leading IR35 experts who have extensive IR35 tribunal experience.
Communications with HMRC
Our experts will handle this so you can continue to concentrate on your business.
£200k of defence cover
Up to £200k of defence cover. Covers legal fees, costs and other expenses incurred for defending an investigation and appeal to a tax tribunal.
Speak with an expert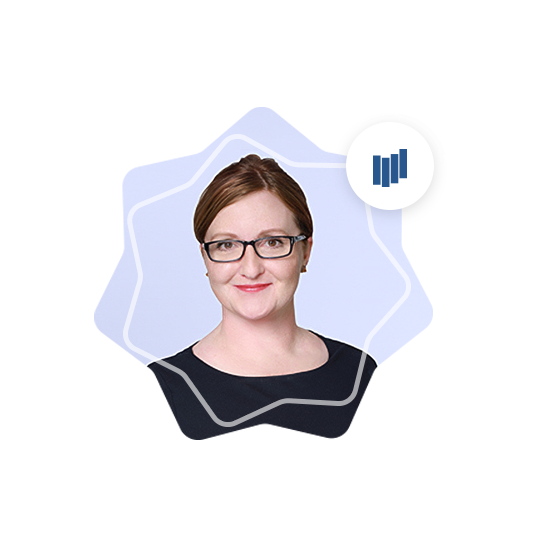 "I could not believe it was dealt with that quickly. I was pleased we chose a compliance-led solution all those years ago. The service cost is nothing compared to the peace of mind it's given us."
Marie Downes
Chief Talent Officer - Adaptive
Read more success stories
Get a definitive result every time with our IR35 status tools
We lead the way with technology, introducing the first IR35 status tool in 2009. Our technological innovations make its level of detail unparalleled, and you can trust our tool to accurately determine IR35 status each and every time. We ensure our tools are always up to date by attending all the tribunals and following the latest IR35 cases.
Chat with an expert about our IR35 status tools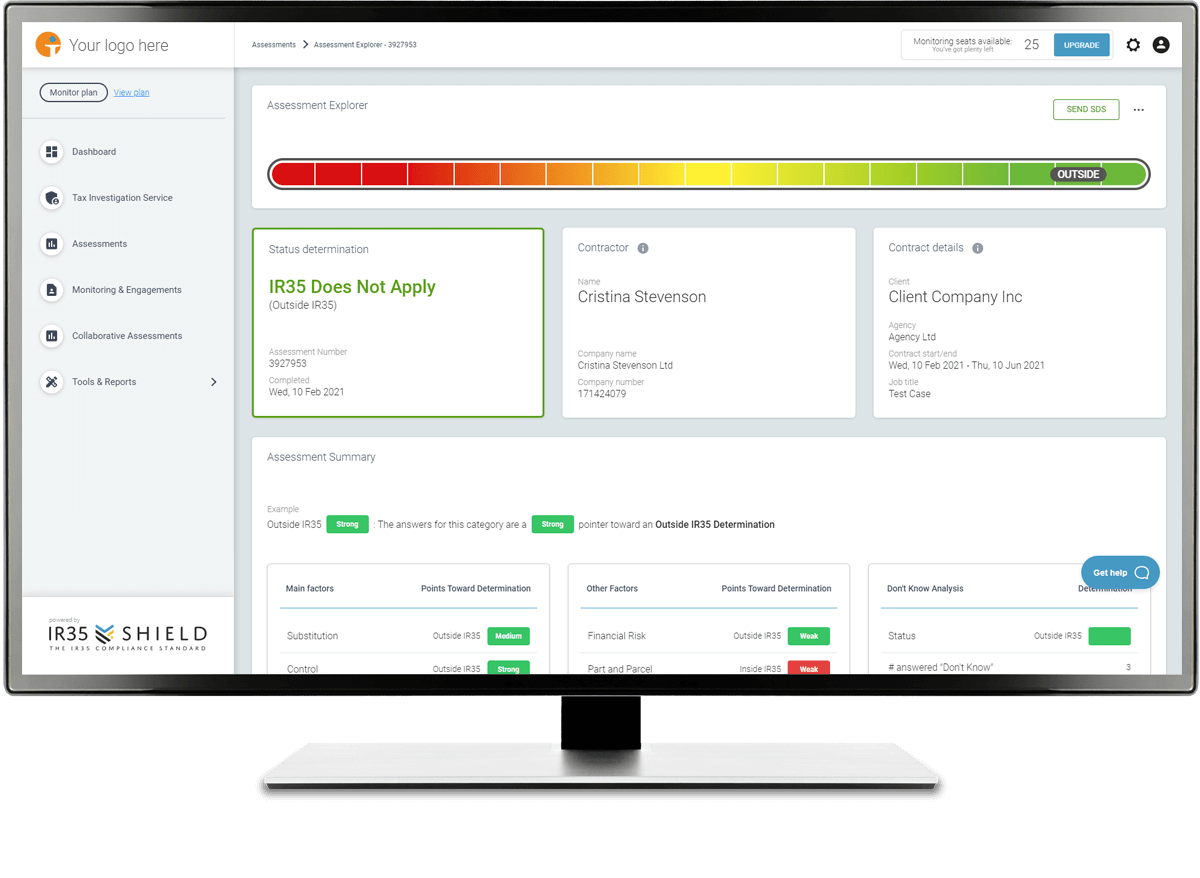 Chat with an expert about our IR35 status tools
We know the details so you don't have to
We keep our finger on the pulse of IR35. You can trust our advice and guidance is always up to date.
Does IR35 apply to overseas contracts? Explaining the overseas exemptions
The off-payroll rules apply only to contracts where either the client is a UK tax resident or the work is carried out in the UK...
Read more
As a small company, should you assess your contractors IR35 status?
The IR35 reforms that came into effect in April 2021 do not affect small companies. Nonetheless, some small companies...
Read more