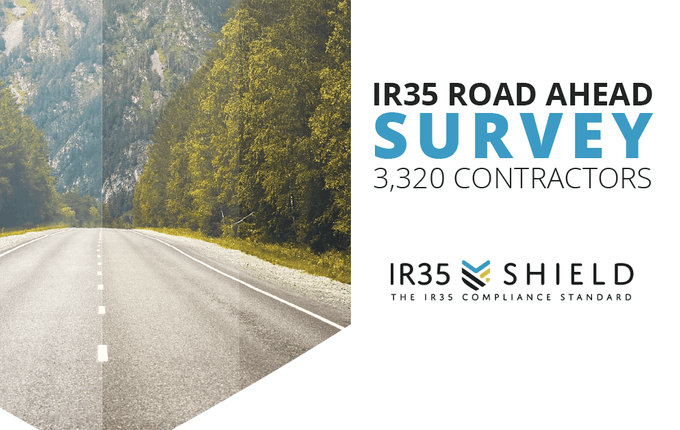 With fewer than four months to go until the Off-Payroll rules are introduced to the private sector, more than half of contractor clients are yet to prepare. This is according to a survey of more than 3,000 contractors by IR35 Shield which found that 52% of those currently in work are yet to have their IR35 status assessed by their client.
Published today, the 'IR35 Road Ahead' survey (see full report) also highlights the risks that hirers and agencies run by attempting to circumvent their compliance obligations, including recruitment struggles, rising costs and damage to projects.
Other highlights include:
23% of contractors report that their clients have banned engagements with limited companies
52% of firms are using CEST to assess IR35 status despite 75% of contractors believing its results inaccurate
65% of contractors will avoid working 'inside IR35'
72% of contractors will quote a separate rate for 'inside IR35' engagements
Only 8% of contractors said they would be happy to use an umbrella
74% of contractors cannot tell if an umbrella company is compliant and are therefore vulnerable to tax avoidance schemes
"It looks as though half of the market is leaving Off-Payroll compliance until the very last minute, which looks likely to cause some unnecessary complications and a considerable demand for assessments in a very short time window," says Dave Chaplin, CEO of IR35 Shield.
"Firms using CEST to conduct status assessments or who apply blanket rules to negate their compliance obligations are likely to encounter considerable disputes and recruitment struggles. Meanwhile, unfair tax treatment and a lack of transparency when it comes to engagement models by agencies and clients threaten to push contractors unwittingly into tax avoidance schemes."
DOWNLOAD FULL REPORT - CLICK HERE
Want accurate IR35 status determinations?
IR35 Shield for Business is an outsourced SaaS solution available to hiring organisations.
IR35 Shield for Contractors provides unlimited IR35 assessments, helping you to stay compliant with IR35, combined with insurance to protect against HMRC investigations. Status Determination Statements can also be used as evidence to defend your status against unfair treatment.