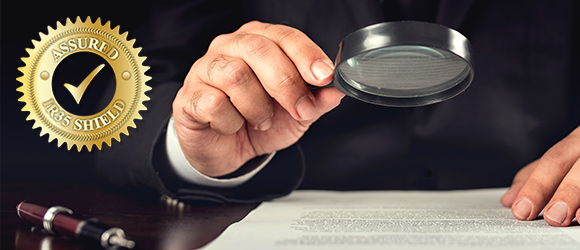 Offered by

How do I get a contract review?
Assess your contract on IR35 Shield (free for members)
Purchase a contract review after the assessment, or from your dashboard
Send your details to the reviewer
Why must I complete an assessment first?
Completing an assessment gives your legal expert the information they need for an accurate review.
What if I don't know some answers?
You can answer 'Don't Know' for those questions. Any supporting information is critical for an accurate status.
What if my review comes back as Outside IR35?
You will get an assurance letter containing a legal opinion for your ultimate protection
Your Status Determination Statement certificate will be upgraded with an 'Assured' stamp
What if my review comes back as Inside IR35?
Don't worry, with some changes to your engagement, your status may change.
If you are determined as Inside IR35:
You can explore the reasons in a telephone consultation with your legal expert
If your legal expert recommends, a 'repair' can be purchased to move your contract Outside IR35