All the services and software your business needs for IR35 certainty
Achieve total IR35 confidence with our technology and expertise. Use our tools to assess IR35 status consistently and accurately, and our experts to manage the stress of an IR35 investigation.
Get in touch to find out how we can help.
Ensure total compliance with all the right IR35 processes
We believe a robust IR35 compliance process should be detailed yet easy to manage, closely follow IR35 status case law, and crucially, be frictionless to implement.
Our unique blend of exceptional technology, protected by a team of proven experts, will safeguard your business now and in the future.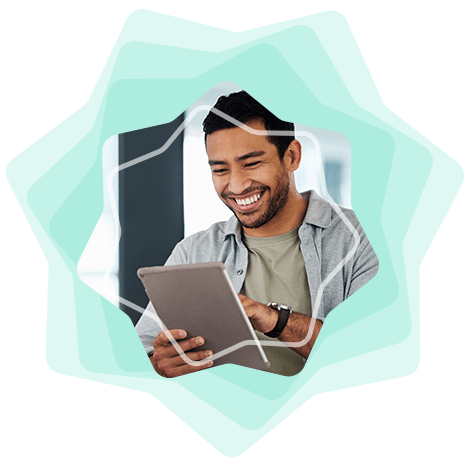 Get a definitive result every time with our IR35 status tools
We lead the way with technology, introducing the first IR35 status tool in 2009. Our technological innovations make its level of detail unparalleled, and you can trust our tool to accurately determine IR35 status each and every time. We ensure our tools are always up to date by attending all the tribunals and following the latest IR35 cases.
Chat with an expert about our IR35 status tools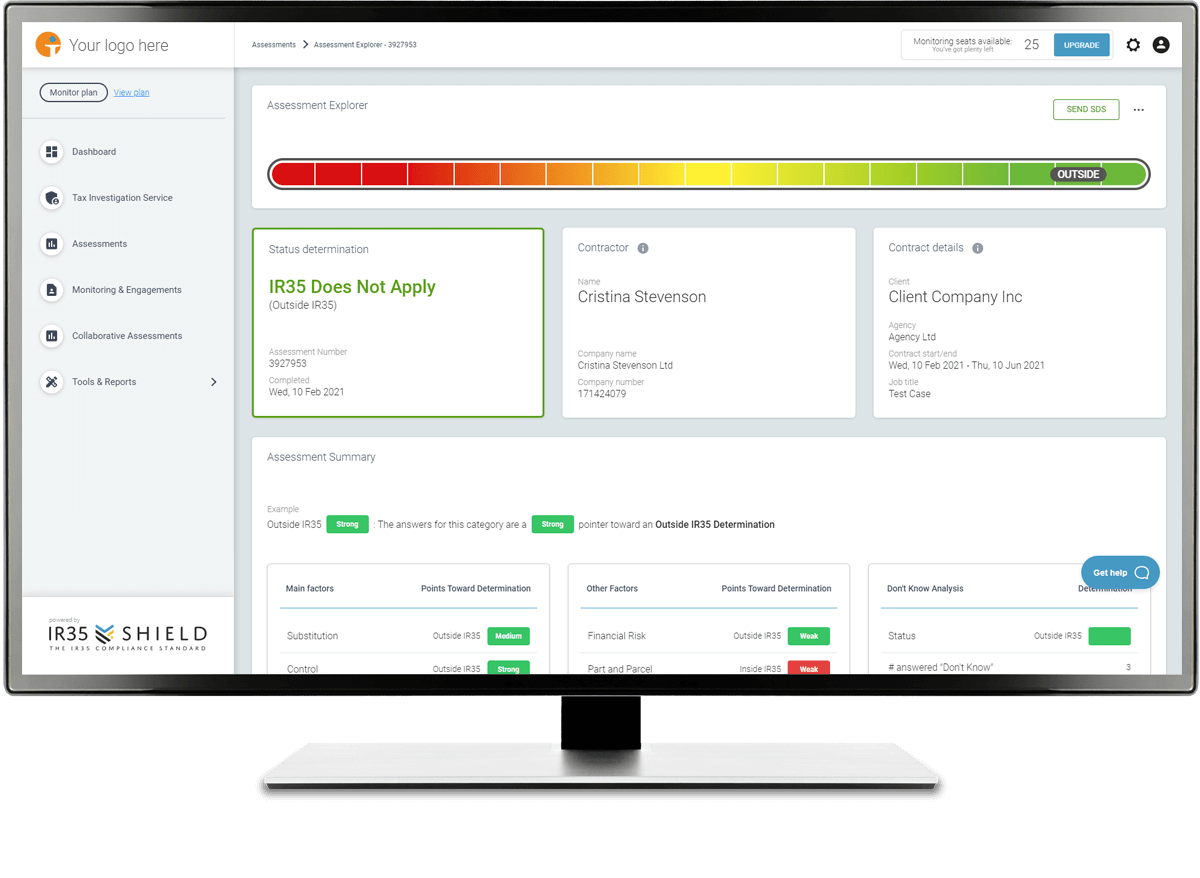 Chat with an expert about our IR35 status tools
Trust the right team with your IR35 Compliance
An IR35 defence team with proven experience successfully defending enquiries from inception to tax tribunal. The team's forensic fact-finding methods have been developed from comprehensive technical input, analysis and know-how of the status domain, with the primary aim of seeking early closure.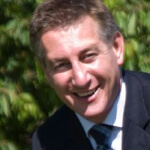 Chris Leslie
Chris has three decades of experience, including many years at HMRC, where he managed teams of status inspectors, working with Brian Hall (Hall v Lorimer) and Graeme Young (Usetech v Young). A formidable defence adversary specialising in forensic analysis to build defendable positions referencing corroborated fact patterns.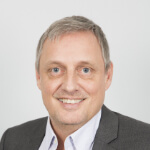 Dave Chaplin
Dave has been engrossed in IR35 technical matters for two decades. His focus is staying on the cutting edge of the case law. He regularly attends tax and employment tribunals to understand emerging arguments and latest interpretation on status matters.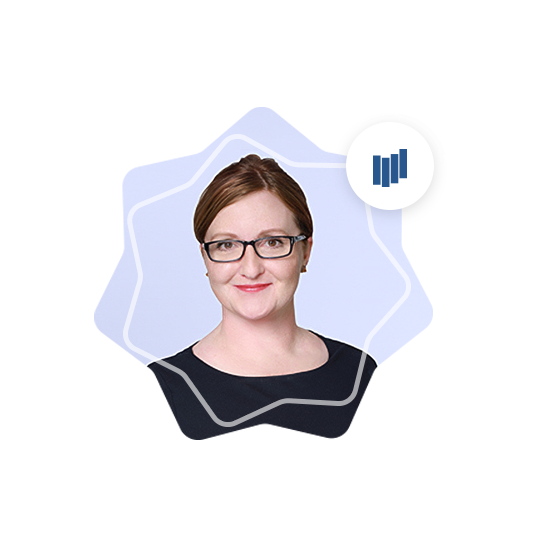 "IR35 Shield gives us peace of mind that we are doing things correctly and, when we need to demonstrate our compliance, we have a solid defence team behind us."
Marie Downes
Chief Talent Officer - Adaptive
Read more success stories
Loved by our partners and their teams
Don't just take it from us, listen to some of the reasons our partners recommend IR35 Shield.

"IR35 Shield saves us time, and its robustness leaves us comfortable in the knowledge that our workers have been assessed properly."

Debbie Chinn
HR Advisor - PGA

"The peace of mind our team gets from knowing that the relationship between all parties is compliant means we have one less thing to worry about."

Richard Mossman
CEO - Colehouse group

"The assessment being weighted fairly across all factors gives us the confidence to reassure our clients that the outcome is correct."

Katherine Miller
Head of Legal and Audit - La Fosse
Speak with an expert
We've got your back
When HMRC challenge your IR35 compliance, our expert team is here to minimise your stress. With professional fees covered, we'll take care of the entire defence process and help resolve any investigation quickly.
Chat with an expert about our

Tax Investigation Service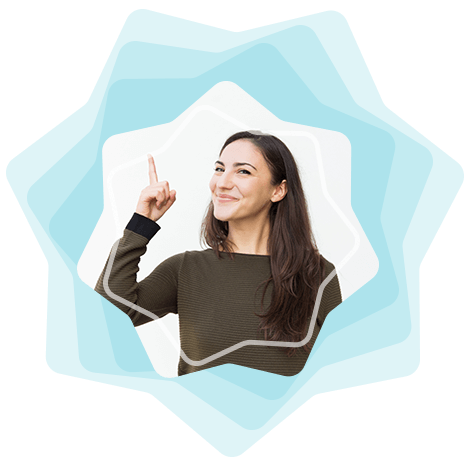 Have you used HMRC's CEST tool?
Don't put your business at risk.
If you've used HMRC's CEST tool to determine an Outside IR35 status, flaws in the tool may put you at risk of not adhering to reasonable care. Use our simple checker tool to find out if you're affected.
Check your CEST IR35 result free
Our recent successes
IR35 Case: RALC Consulting v HMRC
The team successfully defended IT Contractor Richard Alcock at First-tier Tribunal, which defeated two barristers representing HMRC Solicitor's Office. Chris and Dave worked together for 18 months to build the case defence before defending during a four day hearing. They succeeded in countering HMRC's IR35 Opinion and extended time assessments with the Judge upholding RALC's appeals.
IR35 Shield Swiftly Closes HMRC IR35 Investigation
When a long-time client of IR35 Shield received notice of an IR35 investigation by HMRC, the company turned to IR35 Shield's compliance experts for representation. Within months, the investigation was closed with no tax bill.
Ongoing enquiries
Dave and Chris are currently managing a range of IR35 enquiries and also offer consulting for businesses to help ensure their procedures and processes achieve defendable positions in light of the new off-payroll working legislation.
Speak with an expert
We know the details so you don't have to
We keep our finger on the pulse of IR35. You can trust our advice and guidance is always up to date.
Does IR35 apply to overseas contracts? Explaining the overseas exemptions
The off-payroll rules apply only to contracts where either the client is a UK tax resident or the work is carried out in the UK...
Read more
As a small company, should you assess your contractors IR35 status?
The IR35 reforms that came into effect in April 2021 do not affect small companies. Nonetheless, some small companies...
Read more