Put your mind at rest with watertight IR35 contracts
Ambiguous clauses and contracts drafted without IR35 expertise can leave your organisation vulnerable. Our specialist Contract Review service will help protect your business.
Get in touch to find out how we can help.
Have confidence in your contracts
Rest easy in the knowledge that your contracts have been reviewed in detail by IR35 specialists with decades of experience.
Our experts leave no stone unturned, giving you the security you need to protect your business.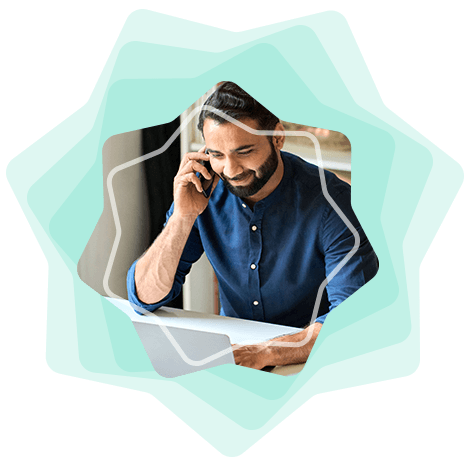 IR35 certainty begins with your contracts
The contract is the fundamental starting point when assessing IR35 status, and unambiguous clauses cannot be overridden by any working conditions, particularly after the Court of Appeal rulings in April 2022. Have your contracts been given the attention they need?
Tribunal standard
Our firm is actively involved in defending tax payers in IR35 matters, all the way to tax tribunal.
We operate to a tribunal standard and understand the latest arguments used by HMRC, many of which are not in the public domain.
Robust analysis
Our analysis of your contracts is done in conjunction with an understanding of your business, to ensure contractual terms are aligned with reality.
A comprehensive analysis will highlight all the strengths and weaknesses of the existing clauses, and also indicate potential contractual holes where the contract is silent on key issues.
Speak with an expert
"In a complex world with ever-changing requirements, IR35 Shield's contract reviews mean we can rest assured they meet the highest standards. Their diligence removes our concern so we can direct energy into our core business."
Ross Barnard
Chief Talent Officer - Kerv
Read more success stories
Have you used HMRC's CEST tool?
Don't put your business at risk.
If you've used HMRC's CEST tool to determine an Outside IR35 status, flaws in the tool may put you at risk of not adhering to reasonable care. Use our simple checker tool to find out if you're affected.
Check your CEST IR35 result free
Get a definitive result every time with our IR35 status tools
We lead the way with technology, introducing the first IR35 status tool in 2009. Our technological innovations make its level of detail unparalleled, and you can trust our tool to accurately determine IR35 status each and every time. We ensure our tools are always up to date by attending all the tribunals and following the latest IR35 cases.
Chat with an expert about our IR35 status tools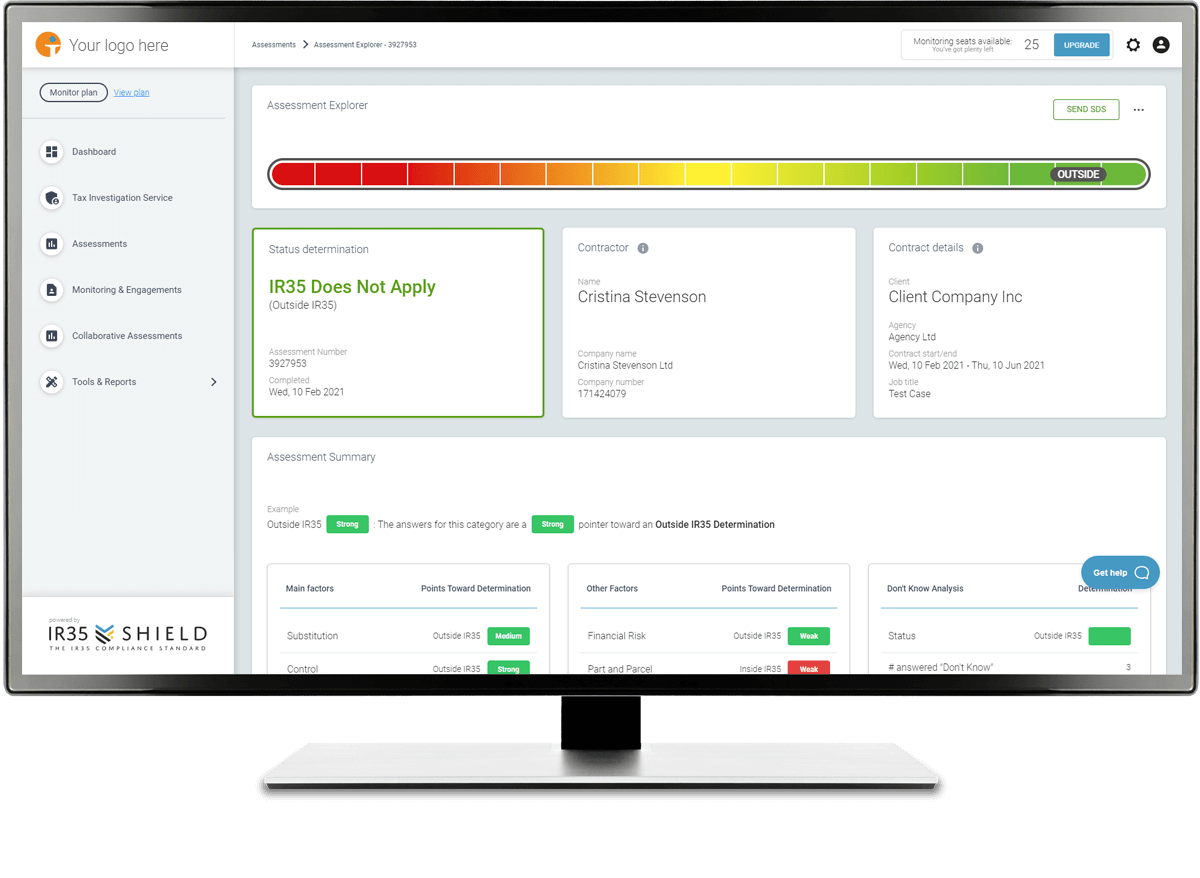 Chat with an expert about our IR35 status tools
We know the details so you don't have to
We keep our finger on the pulse of IR35. You can trust our advice and guidance is always up to date.
Does IR35 apply to overseas contracts? Explaining the overseas exemptions
The off-payroll rules apply only to contracts where either the client is a UK tax resident or the work is carried out in the UK...
Read more
As a small company, should you assess your contractors IR35 status?
The IR35 reforms that came into effect in April 2021 do not affect small companies. Nonetheless, some small companies...
Read more